Event Details
Coffee & Convos (in-person) – Fostering an Inclusive Workplace Culture
| | |
| --- | --- |
| Date: | June 13, 2023, 7:30am – 8:30am |
| Organizer: | |
| Location: | Panera Bread - 7344 N Academy Blvd, Colorado Springs, CO 80920 |
| Price: | Free to All - Members and Non-Members |
| Event Type: | |
| iCal link | |
Culture is the heartbeat of an organization. It is the social operating system that shapes organizational values, defining how people work and determining how successfully. Of course, because workplace culture is dependent on the people establishing it, culture is active and always changing. While the fluidity of culture leads to difficulty sustaining strong workplaces, that fluidity also presents the opportunity for perpetual improvement. It is never too late for an organization to reform its culture from within, turning a negative into a positive.
This is especially important in today's environment, one defined by a rapidly changing workforce. American workplaces are more diverse than ever before, prompting organizations to focus not only on diversity but also on inclusion—conceptualizing what that means and putting it into practice. As human resources professionals, we along with people managers and leaders get to be deliberate and persistent in creating a culture within our organizations that can produce innovation and growth—supporting the diverse array of perspectives and backgrounds within our workforce.
During this month's Coffee and Convos, we will share our experiences, successes, and challenges in the effort to develop and foster more inclusive workplaces. We encourage all participants to review this resource beforehand as a common launching place for discussion: 6 Ways to Help Your Organization Be More Inclusive (Franklin Covey)
---
Host: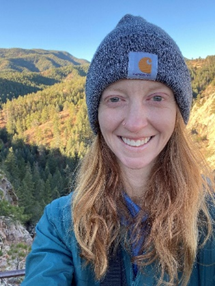 Emily Buford, SHRM-CP – Human Resources Generalist at Jabil Healthcare. In this role, she gets to support various HR functions within her organization including supporting D&I training and resource development at her site. In a previous life, she worked for nearly a decade in the non-profit sector supporting vulnerable populations as a social worker and in another role, developing training for workers preparing for cross-cultural service overseas. She transitioned into the HR sector 6 years ago with the intention of extending her skills into the organizational/professional space. She has a constant passion to facilitate conversations among a diverse workforce with the hopes of igniting empathy and understanding; as well, she has a fascination to see how inclusion promotes engagement and innovation in the workplace. She is a transplant from Kansas City, MO (Go Chiefs!) and loves hiking, rock climbing, skiing, and playing competitive ultimate frisbee.
---
SHRM and HRCI credits are pending
---