Event Details
Turning Paychecks into Progress for Organization and their People
| | |
| --- | --- |
| Date: | May 17, 2022, 3:30pm – 5:00pm |
| Location: | |
| Price: | |
| Event Type: | |
| iCal link | |
Turning Paychecks into Progress for Organization and their People
Summary:
Business leaders want to make a difference. Not just for themselves or the people they love, but also for their employees, communities, and beyond. Providing income, benefits, and a culture they hope will enrich every member of their organization requires creativity, know-how, and hard work. Every business leader we talk with wants to attract, develop, and retain the best people for their team.
But there is a problem. A broken system has drained the impact of both income and benefits. Healthcare costs more for employers and employees than ever before. Housing, education, and lifestyle costs have reduced a salary to little more than a figure used to determine how much debt people can obtain to create a lifesytle. Sadly, most working Americans are just one paycheck away from running out of money. And that financial scarcity makes money the dominant cause of stress for employees at every level. Even the highest-paid workers struggle—1/3 of those making over $200,000 are living paycheck-to-paycheck.
Financial stress causes employee turnover, workplace accidents, and damages relationships. It costs American companies over $500 billion each year in lost productivity, replacement, and transition expenditures. It is linked with anxiety, depression, insomnia, ulcers, migraines, high blood pressure and heart attack. And 54% of American workers say it is the biggest cause of stress in their lives—three times the second most common response (Work, 18%). When it is not addressed it makes everything in a person's life more fragile—their health, relationships, performance, and their employment.
Key Learning:
The good news is that employers can unlock some powerful resources to help their team turn income into progress, maximize the impact of their benefits, and stop the cycles of financial stress that are crushing the productivity, health, and safety of their employees. A broken system is damaging companies' culture and profitability, but employers hold the keys to replacing it with an innovative solution to American workers' biggest problem.
Purpose: ProsperBridge partners with employers to provide access to economic progress for everyone earning a living wage.
Problem: Money is the dominant cause of stress for most working Americans. A broken financial culture incentivizes and traps Americans in cycles of debt and inefficiency, creating stress, causing turnover, and reducing the health and safety in our workplaces.
Solution: Every financial wellness solution on the market today is a sales-driven model that is geared towards profiting from those who are already financially stable. ProsperBridge provides the solutions that help everyone—regardless of their current place on the financial spectrum—access economic progress and resiliency. Low-cost and no-cost capital solutions, human task assistance, accountability partnership, and cutting edge technology combine to help every participant reach their goals while reducing the stress and inefficiency that cost employers hundreds of billions of dollars each year in lost productivity, health, safety, and turnover costs.
---
Maggie Drucker, Founder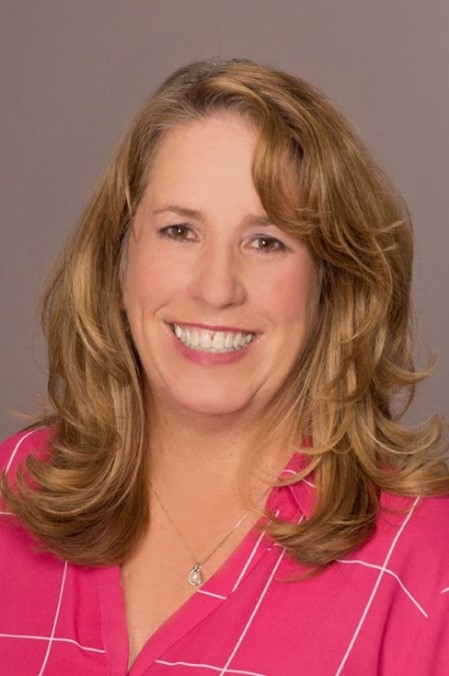 Maggie has been a human resource and financial professional for some 20+ years working in healthcare, technology, manufacturing, and agriculture. Her work has encompassed employee benefits and 401(k) Plan administration, training and development, mergers & acquisitions, as well as change management. She started her career as an interim controller for a printing manufacturer and has always gravitated towards cultures that are welcoming and inclusive towards their employees. Growing up in the Midwest, her college experience started at Iowa State and was continued upon marrying and moving to Northern California where she completed her advanced degrees at the University of San Francisco. Her education did not stop there—she was part of a month-long business exchange in Southern Brazil, followed by facilitating classes at CU Boulder and participation in their 50 for Colorado Executive Leadership program. Ever a believer in giving back to her community, she was the President for Society of Human Resource Management (SHRM) chapter affiliates in both Sacramento and Denver and served on their boards for over thirteen years. Additionally, she mentored at risk youth in several Denver nonprofits and facilitates financial classes in Denver's inner city high schools. Maggie has held her Series 7, 63, 65 securities licenses along with her life, accident, health, and variable lines of insurance, including a long-term care designation. When not working to make a difference in our world she enjoys her family, golf, international travel, and the integration of food and wine experiences.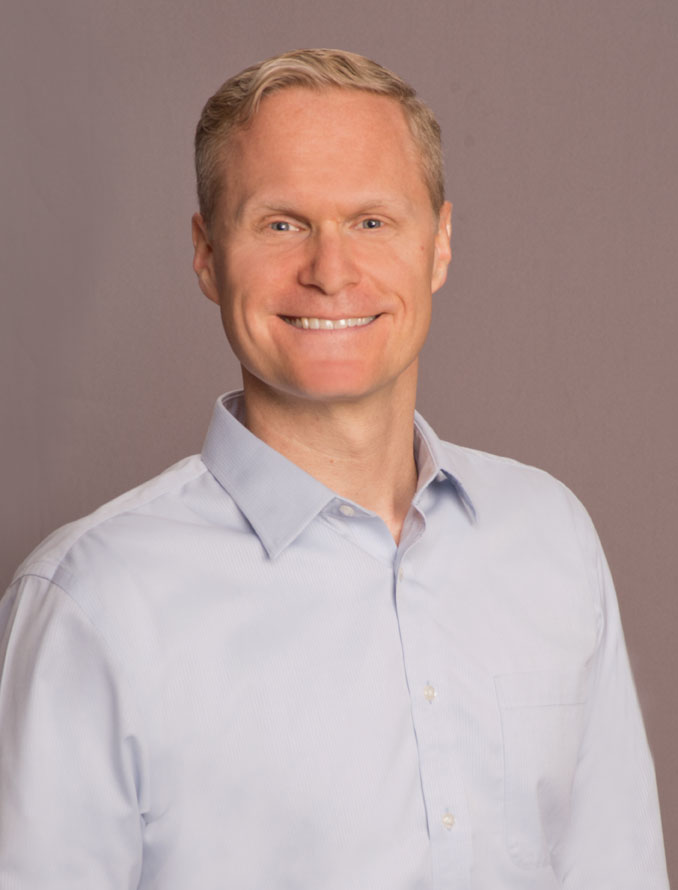 Jervis DiCicco, Chief Engagement Officer
Jervis is a future-focused leader with a two-word purpose statement: awakening worth. Helping people, processes, and organizations reach their potential is his passion, and he believes this is most effectively accomplished through collaboration.
Jervis has been a licensed financial professional for over 13 years. While he maintained his independent financial planning practice for most of that time, he's also worked for established firms like MassMutual and partnered with BlackRock, JP Morgan, and Lincoln Financial Group to bring creative wealth-building solutions to his clients. Until leaving his practice to lead ProsperBridge, Jervis held four securities licenses in addition to the insurance licenses he maintains. He has helped business owners and their teams with benefits efficiency, retirement planning, and protection and investment strategies.
"I'm proud of the work I've done for my clients," Jervis says, "but I've always wished we could bring that same service to people who aren't yet ready to work with a financial planner. The truth is that the greatest value a financial professional provides is to be a catalyst for progress. ProsperBridge is built around delivering the advice, assistance, and accountability that has previously only been accessible to those fortunate enough to hire a financial planner. Working with employers, we can make that happen for everyone."
---
SHRM and HRCI credits pending
---
Register here (member & guest) - https://www.eventbrite.com/o/colorado-springs-shrm-38734898473