Event Details
Subtly Obvious – Winning at Talent Attraction (Virtual)
| | |
| --- | --- |
| Date: | March 8, 2022, 3:30pm – 5:00pm |
| Location: | |
| Price: | |
| Event Type: | |
| iCal link | |
Subtly Obvious – Winning at Talent Attraction
Two realities certainly shape the current Talent Acquisition landscape:
Talent is getting harder and harder to win.
Many employers struggle to justify spending more resources on the front end of the talent acquisition lifecycle.
The secret to staying competitive as an employer is getting back to the basics—using creative and attractive recruitment marketing methods to have the targeted talent pool both SEE their ideal opportunity and WANT to apply for it.
While employer brand, people brand, and perceived culture can impact TA efforts, it is helpful to focus on practical ways that we can immediately make some positive impact:
Grasping the role – ideal candidate, team environment, cultural fit, etc
Developing the marketing hook – why would someone want to do this job?
Knowing your competition and the market landscape – gathering good intel
Matching sourcing strategies to fit your needs
Advertising the role for maximum result
Developing a TA model focused on Talent Attraction before you get to Talent Acquisition is critical. Whether you are a full time TA professional or an HR professional who is juggling TA as part of the mix of daily duties, having this perspective in your tool belt is a non-negotiable.
Learning Objectives:
Understanding a coordinated Talent Influencer program
Reaping the benefits of this multi-faceted approach, including attracting targeted talent with little to no additional cost.
Learning creative strategies to recruit top talent
Revamping job descriptions to positively impact the entire recruitment lifecycle
---
Speaker Bio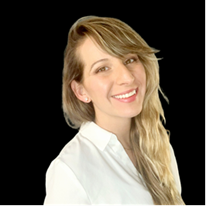 Lara Oettinger has been in strategic talent sourcing and recruitment marketing at Lockheed Martin for over 2 years, but has been in talent sourcing for over 10 years within the aerospace and defense industry, including at Northrop Grumman, Honeywell Aerospace, and Harris Corporation. A talent sourcer at heart, Lara's passion for recruitment marketing and talent attraction developed as she increasingly started becoming aware of a very clear trend – very little to no effort being made to advertise and attract qualified talent. The importance of job descriptions and how they are written has become a resulting focus of her work. It is at the cross-roads of talent sourcing and recruitment marketing that Lara has truly found her niche. She is very passionate about showing how "keeping up with the times" also keeps employers in the game. A big advocate of leveraging transparency and mass human-human messaging, she builds trusting relationships with the end goal of attracting and hiring the best match for the role, company, and team.
Lara has lived in Colorado Springs for just over 2 years after living throughout the US and Europe as a child of the military. She loves everything about living in the mountains, gaining new perspectives and learning new things, and often finds herself lost in a good book.
---
SHRM and HRCI credits pending
---
Register here (member & guest) - https://www.eventbrite.com/o/colorado-springs-shrm-38734898473