Event Details
***POSTPONED*** Administrative Changes to Immigration & Visas
| | |
| --- | --- |
| Date: | October 12, 2021 |
| Organizer: | |
| Location: | |
| Price: | |
| Event Type: | |
| iCal link | |
****POSTPONED****
Monthly Chapter Virtual Meeting
Immigration Changes Under the Biden Administration
With the start of a new presidential administration, employers may be concerned about potential new immigration policies - such as comprehensive immigration reform and H-1B visa changes. Join us for a substantive discussion on the points below:
Previewing what the immigration climate may look like under President Biden's administration.
Assessing the likelihood of substantive H-1B reform under the Biden administration and how quickly this may occur.
Reviewing the December 1st federal court ruling against the Trump administration's Interim Final Rules which restricted H-1B visas, and discussing whether this decision is likely to be appealed.
Analyzing how Biden's U.S. Secretary of Homeland Security nominee Alejandro Mayorkas might approach the position differently than his predecessor.
Assessing the likelihood of comprehensive immigration reform to legalize undocumented workers.
Discussing what employers should expect in terms of I-9 audits and investigations.
Previewing the immigration priorities for President Biden and his administration.
---
Roger Tsai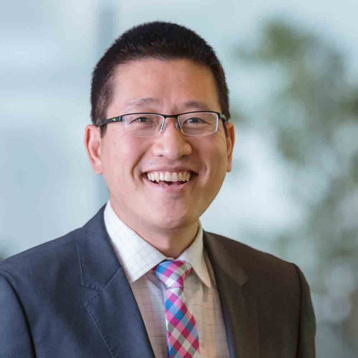 Companies large and small frequently engage Roger to provide counsel on a broad spectrum of employment and immigration issues.
With extensive experience and a national reputation for being at the forefront of change in immigration law, Roger is able to find positive solutions to his clients' varied needs.
Roger counsels universities and companies in the healthcare, technology, and energy sectors on securing temporary and permanent visas for foreign national employees, including H-1B visas and permanent resident status. He also represents companies under investigation by the Bureau of Immigration and Customs Enforcement, and helps companies perform internal audits of their employment eligibility documents. He leads the firm's immigration practice which was recently recognized by Chambers USA as an "increasingly strong immigration practice."
Roger is a strong advocate on immigration issues nationally. As a member of the Board of Governors for the American Immigration Lawyers Association (AILA), an organization that represents more than 10,000 immigration attorneys nationwide, Roger testified on landmark state immigration laws before the Utah State Legislature. He has also spoken at national conferences for the Federal Bar Association and the AILA on immigration worksite enforcement. Roger's articles on immigration have been published by the American Bar Association and the AILA. He was the first non-Hispanic member of Governor Herbert's Hispanic Advisory Council, and was instrumental in finding common ground on the divisive issue of immigration through dialogue between state lawmakers and the Hispanic community.
A dedicated community servant, Roger has successfully represented several asylum seekers pro bono from China, Kosovo, Guatemala, and Ethiopia. Outside the practice of law, he has led numerous projects as president of the Utah Asian Chamber of Commerce and as a board member of the Society of Human Resource Management to engage and strengthen Utah's minority community.
Prior to joining Holland & Hart, Roger was an attorney in the Salt Lake City office of Parsons, Behle & Latimer.
---
SHRM and HRCI Credits Pending
---
Members register here *POSTPONED*
Important note - the member registration link will be closed 5pm MST on Monday 10/11/2021. After that time registration must be done through the guest registration link with a fee of $15.
---
Guests register here *POSTPONED*
---