Event Details
The Yin and the Yang of Women in Business; Silenced and Sidelined; How Women Leaders Find Their Voices and Break Barriers; How Men Can Be a Better Ally for Women
| | |
| --- | --- |
| Date: | June 8, 2021, 3:30pm – 5:00pm |
| Organizer: | |
| Location: | |
| Price: | Members - FREE, Guests - $15 |
| Event Type: | |
| iCal link | |
Monthly Chapter Virtual Meeting
Silenced and Sidelined: Finding voice in troubling times
This presentation covers the phenomenon of silencing while highlighting original research findings; it also reviews strategies people have used to recover and lead with voice currency. The silenced leader is a paradox as leadership implies a sense of voice and efficacy. Leaders need to communicate their purpose and vision to enlist followers. This is hardly done through silence, yet Arnold's research suggests many sitting in senior roles feel silenced. There are three categories of silencing: Systems, Relationships, and the Self. It is a myth to assume men always silence women. Women silence other women in equal, and at times, more painful ways. The impact of silencing can be severe, which requires greater awareness. Voice recovery relies on the ability to focus on the phenomenon and frame it as a virus. Second, there are strategies to heal and develop a resiliency that requires a shift in focus.
---
Carrie Arnold, PhD, MCC, BCC
Carrie Arnold, Executive Coach and Principal of The Willow Group, has built her career working in non-profit, complex healthcare systems. Carrie has 20 years of leadership experience working in human resources, training, and organizational development. She holds a Bachelors in Psychology, Masters in Organizational Management, and a Ph.D. in Human Development. As a post-doc Fellow with the Institute for Social Innovation, she continues to conduct research on voice and leader silencing.
​
She began her coaching/consulting practice in 2011. Prior, she worked as a director and internal consultant for a large healthcare system serving multiple sites and corporate services in the Denver metro area, working in human resources, leadership & organizational development, quality, and communications/marketing. Carrie is certified in the Myers Briggs Type Indicator (MBTI), the Leadership Circle Profile, the Social + Emotional Intelligence Profile (SEIP), and she is a trained Lean facilitator, mediator, DDI instructor, and has taught at the university level.

Carrie has a strong track record in facilitating team development, change management, shared decision making, and building & facilitating leadership development programs. She serves as an executive coach for leaders in non-profit and for-profit sectors.
---
Evan Roth - Executive Coach & Consultant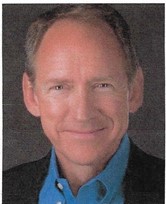 Professional Expertise
Evan Roth leads Roth Consultancy International, LLC., a coaching and consulting company, focused on assisting executives, boards of directors, and leadership teams to succeed in all facets of business performance. He is known as the executive coach who "servesthe few who influence the many." He brings 30 years of corporate business experience into every coaching and consulting assignment, knowing that focus on results and pragmatism are essential to success. He has coached over 200 leaders in the past decade. His goal is for clients to thrive and achieve in the corporate world.
His coaching approach is t ailored to the unique needs of the individual and has included assignments related to executive effectiveness, emotional intelligence, goal at t ainment , team dynamics, change management, energy leadership, and conflict management among others. Clients participate in an assessment of their constantly fluctuating energy levels, the results of which lead them to a development plan to reach their goals quickly and sustainably. He is a Certified Professional Coach from the Institute of Professional Excellence in Coaching, an Energy Leadership Index Master Practitioner, and a Professional Certified Coach (PCC) under the International Coach Federation. He is certified in Emotional Intelligence (EQi2.0™), The Conflict Dynamics Profile™, Emerg enetics™, and Conversational Intelligence, C-IQ™.
---
Register in advance for this meeting:
Members register here: https://forms.gle/BuH6gqK6hY74R9m86
Guests register here: https://us02web.zoom.us/webinar/register/WN_GZHXflKcR3-aSLhbCNdWhQ
---
SHRM & HRCI credits pending
---