Event Details
State of the Workforce
| | |
| --- | --- |
| Date: | May 11, 2021, 3:30pm – 5:00pm |
| Organizer: | |
| Location: | |
| Price: | |
| Event Type: | |
| iCal link | |
Monthly Chapter Virtual Meeting
Workplace Transformation: Navigating the New Normal
Not since the Industrial Revolution has the workplace undergone greater transformation than it has in the last 25 years - and especially this past year. Beyond the not insignificant impacts of economics, technology, and demographics, the workplace is influenced by the rising power of workers whose demands have gone well beyond traditional concerns about pay and benefits, work/life balance and community outreach. The pandemic has also introduced an entirely new dimension and need for adaptation, igniting a newfound focus on safety, workforce planning, and flexibility. On top of that, business leaders today must address new questions relating to ethics, transparency, diversity and inclusion, purpose-driven missions and more. Amid a continuously shrinking pool of talent, employers need new approaches as they face an ever-widening array of challenges in how to effectively recruit, engage and retain the talent they need to grow and prosper. Steeped in nearly 25 years of research into the motivations and beliefs of the American workforce, the Emerging Workforce® Study, commissioned by Spherion, offers insights to inform those approaches.
Takeaways include:
What it takes to build a high performance workforce, driving optimal levels of employee engagement and retention while combatting turnover

How to ensure your business is strategically positioned to quickly adjust to the current climate and future economic fluctuations

How to a create a strategic talent advantage through employee advocacy, diversity and inclusion and a purpose-driven corporate culture

Why shifts in where and how work is performed influence communications, collaboration and overall worker satisfaction – and how to adapt to this new way of working

How to cultivate an employer brand that aligns to the values that matter most to workers, help your organization stand out as they work to attract and retain skilled talent
---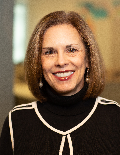 Lynn Billing, Senior Vice President, Spherion Staffing Services
As a senior vice president of Spherion Staffing Services, with more than 25 years of experience focused on operational excellence and business development, Lynn supports Spherion franchise business owners across the United States. Her guidance enhances their ability to partner with clients to build a high-performance workforce.
A seasoned executive with broad-based experience in the staffing industry and a keen understanding of the U.S. workforce and the issues that drive performance, Billing is a compelling and articulate speaker. She has shared the findings and implications of the Spherion Emerging Workforce® Study with numerous businesses and stakeholders. The Emerging Workforce Study leverages more than 20 years of groundbreaking research to reveal key insights into today's workforce, and how companies employ and deploy their talent engine.
About Spherion Staffing & Recruiting
Spherion, a leader in the recruiting and staffing industry with 75 years of experience, brings the power of local to its clients and candidates through a network of independent and empowered franchise owners. Backed by the drive and stability of the global leader in human resource services, Spherion is growing and evolving to tackle what is next for the emergent workforce. The company recently unveiled a striking new brand identity that reflects its successful growth to meet the needs of client companies and the emergent workforce. It also revealed a new purpose-driven tagline, "Let's Get to Work." Today, Spherion services the workforce needs of more than 4,000 businesses and operates more than 200 offices across the country.
To learn more about Spherion's services, visit https://www.spherion.com.
---
SHRM and HRCI Credits Pending
---
Important note - the member registration link will be closed 5pm MST on Monday 5/10/2021. After that time registration must be done through the guest registration link with a fee of $15.
---
---