Event Details
Emerging Workforce Study - Workplace Transformation: Navigating the New Normal
Date:
July 9, 2019, 3:00pm – 5:00pm
Location:

21C Library

3:00 - 3:15 - Check-in and Registration
3:15 - 3:30 - Networking
3:30 - 4:30 - Presentation
4:30 - 4:50 - Q&A
4:50 - 5:00 - Announcements

Price:
Event Type:
iCal link
The Emerging Workforce® Study (EWS) by Spherion Staffing annually examines the issues and trends impacting the American workplace. Conducted by Research Now, it is the only nationally representative survey of both employers and employees. Since 1996, Spherion has interviewed more than 200,000 workers and hundreds of companies to reveal new insights and impacts that employers need to be aware of to make the right decisions for their business and their employees.
2019 EWS - Workplace Transformation: Navigating the New Normal
Not since the advent of the Industrial Revolution has the workplace undergone greater transformation than it has in the last 25 years. Beyond the not insignificant impacts of economics, technology and demographics, the workplace is influenced by the rising power of workers whose demands have gone well beyond traditional concerns about pay and benefits, work/life balance and community outreach. Business leaders today must address new questions relating to ethics, transparency, diversity and inclusion, purpose-driven business initiatives and more. Amid a continuously shrinking pool of talent, employers need new approaches as they face an ever-widening array of challenges in how to effectively recruit, engage and retain the talent they need to grow and prosper.
Why shifts in where and how work is performed can influence corporate culture, communications and collaboration
How to boost the value of an employer brand and create a strategic talent advantage through new approaches in areas such as training and development, community outreach and diversity and inclusion
What drives optimal levels of employee engagement and retention
What strategies are needed for combating high levels of turnover expected over the next 12 months
How to find and retain skilled talent—the top two challenges of HR leaders today
---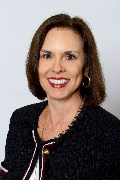 Lynn Billing is a senior vice president of Spherion Staffing Services, with more than 25 years of experience focused on operational excellence and business development, Lynn supports Spherion franchise business owners in more than 50 U.S. offices. Her guidance enhances their ability to partner with clients to build a high-performance workforce.
A seasoned executive with broad-based experience in the staffing industry and a keen understanding of the U.S. workforce and the issues that drive performance, Lynn is a compelling and articulate speaker. She has shared the findings and implications of the Spherion Emerging Workforce® Study with numerous business groups. The Emerging Workforce Study leverages over 20 years of groundbreaking research to reveal key insights into today's workforce, and how companies employ and deploy their talent engine.
---
Members and Guests Register Here
Students and Board Members Register Here
---
Location:
21C Library
1175 Chapel Hills Drive
Colorado Springs, CO 80920