Event Details
Organization Design and Executive Leadership
Date:
June 11, 2019, 2:30pm – 4:30pm
Location:

*** Please note the venue change - June's event will be at East Library. ***

2:30 - 2:45 - Check-in and Registration
2:45 - 3:00 - Networking
3:00 - 3:10 - Legislative Update
3:10 - 4:10 - Presentation
4:10 - 4:20 - Q&A
4:20 - 4:30 - Announcements

Price:
Event Type:
iCal link
An operating model enables an organization to compete effectively. It expresses an organization's competitive strategy. It supports the development and delivery of required strategic capability. It shapes behavior and decision-making processes. It is a strategic, priority issue that is increasingly landing on the desk of the CEO.
A key role of leadership is to facilitate the development, execution, and continued calibration of an operating model. The development process is called organization design. Yet, many organizations do not have substantive design skill. Common design processes often fail to change the basic character of operations and culture. Trendy management topics that attract leadership attention frequently distract from the basics of a "fit-for-purpose" operating model. These, and topics like them, will be explored in an interactive session with members of Colorado Springs SHRM.
Attendees will leave this session having gained:
A deeper appreciation for what organization design is and is not

Substantive considerations of the role that HR can play
An understanding of the key differences and outcomes differentiating expert-led design from process-led design
A practical understanding of the most significant mistakes made today when changing an operating model
---
ON THE MARK are global leaders in collaborative organization design and business transformation. Since its beginnings in 1990, OTM has completed close to 450 collaborative redesigns on five continents, in over 35 countries for every type of business function and enterprise-wide across most industries. We have trained and developed over 5000 internal leaders and change agents in our organization design solution. Our passion for collaborative business transformation is guided by research, evidenced-based and established best practice and emerging methodology.
Mark LaScola
OTM Founder, Managing Principal, and Senior Consultant
Mark's passion for "collaborative business transformation", as he calls it, sits at the heart of OTM and supports a belief in people, holistic thinking and pragmatism.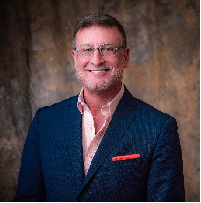 With a BA in Psychology from Fresno State University (1980) and an interdisciplinary MS in Marriage and Family Therapy from San Jose State University (1985) - where his work focused on systems theory and its application to human systems and processes - Mark founded OTM in 1990. Now in its 25th year of operation and with OTM offices located on both sides of the Atlantic, OTM is recognized by many as their preferred vendor in providing substantive yet practical organization design and lasting change. ​
Mark's passion for "collaborative business transformation", as he calls it, sits at the heart of OTM and supports a belief in people, holistic thinking and pragmatism. Mark shares his experience and supports the wider industry through regular publication of best practices and is the author of one of the industry's most integrated and comprehensive re-design / transformation methodologies. Mark also sits on the Boards of the European Organization Design Forum and the Organization Design Community, and regularly speaks at industry events. Significant publications include his contribution to one of the top ten business books of the 1998 (NY Times) entitled The Self-Managing Organization: How Leading Companies are Transforming the Work of Teams for Real Impact, Purser and Cabana, New York, NY, The Free Press, 1998; and HR specific articles including A Critical Review of the Three-Box Model for HR Organization Design, LaScola and D
Having himself successfully delivered over 300 redesigns and 600 engagements, trained and developed approximately 5,000 executives, managers and internal change agents – across a broad and diverse range of industries on 5 continents and over 35 countries on OTM's comprehensive solutions. With experience in redesign across all business functions and multiple sectors Mark delivers detailed work system and processes at speed. His hands-on experience has delivered a redesign of an 800 person organization for American Express in just 32 days; as well as five separate businesses in four countries for BAE Systems in just over 3 months.
Dan Schmitz
OTM Consultant
Dan believes that organization is a tool for delivering strategy principally based on the division of work and integrating lateral processes. Yet, how an organization is designed is as important as the design itself. ​People support what they help create.
Dan joined OTM as an external consultant after almost twenty years gathering substantive internal experience with The Clorox Company and completing a Master of Science in Organization Development and Change Leadership from the Graziadio School of Business at Pepperdine University. With Clorox, his jobs included strategic capability development and leadership, multi-functional planning, national account management, and business analytics. Prior to OTM, he founded a small consulting firm providing solutions in transformation. ​
Dan's design experience includes enterprise redesign, functional design, and integration. He has completed successful client work in multiple countries including France, Costa Rica, China, and, of course, the United States. He is published in journals including Industry Week, ChiefExecutive.Net, and Thunderbird School of Global Management.
Dan shares his professional passion and experience in the roles of executive co-chair for the Pepperdine Alumni Council, member of the ODF marketing committee, and guest speaker at the Denver ODN chapter and internal company events. ​
When not engaged in client work, Dan is balancing the roles of husband, father, and "guardian" for two rescue dogs. Dan lives near Denver, Colorado.
---
Members and Guests Register Here
Students and Board Members Register Here
---
Location:
East Library
5550 N Union Blvd
Colorado Springs, CO 80918